DJVU2X by Ben Collver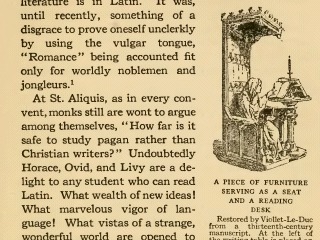 DJVU is an image format used to store books on archive.org. DJVU2X is an application to view DJVU files on the GP2X.
I dedicate this program to my parents Greg and Nancy Collver, who were the first ones to teach me how to read.
Download
Install instructions
To install it, copy the djvu2x directory to the GP2X.
Usage instructions
Run djvu2x.gpe
Use the L and R buttons to switch focus within the file open dialog.
Push the thumb stick left and right to resize the directory or file list.
Push the thumb stick up and down to navigate a list.
Push the A, B, X, or Y button to select an item in a list.
Push the A, B, X, or Y button to press the OK or Cancel button.
Be careful to select a .djvu file in the file list. The .djvu file will load after you select it in the list or press OK. Wait for it to load. If you have already opened the file before, then it will load the the last place that you left off.
Controls in view mode
| | |
| --- | --- |
| Thumb stick | scroll down, left, right, or up |
| L | page up |
| R | page down |
| - | zoom out |
| + | zoom in |
| Y | Toggle between fast and slow scrolling |
| B | Show page number chooser |
| Start | Quit |
Controls in the page number chooser
| | |
| --- | --- |
| Thumb stick | move cursor left or right, increase or decrease digit |
| B | Jump to selected page number |
| X | Cancel page number chooser |
Notes
The .djvu files on archive.org are of archival quality. I wrote a tool named djvuresize to reduce them for small devices. In my testing, the default settings of this tool reduce the page flip time from 3 seconds to 1 second. Download from: http://terrorpin.root.sx/djvuresize-v1.zip
I built this program using open2x. To build it, change to the src directory and run build-open2x.sh. Then move open2x/app to ../djvu2x.
I fork the djvulibre utilities to mitigate memory leaks in the library. The gp2x has constrained memory and this makes a big difference. See: http://sourceforge.net/projects/djvu/forums/forum/103286/topic/3553602
See also djvuresize.
Log in as anonymous to edit this page or add a bug ticket.